27. Integreat-Conference: Knowledge Exchange & Barcamp
17. September 2022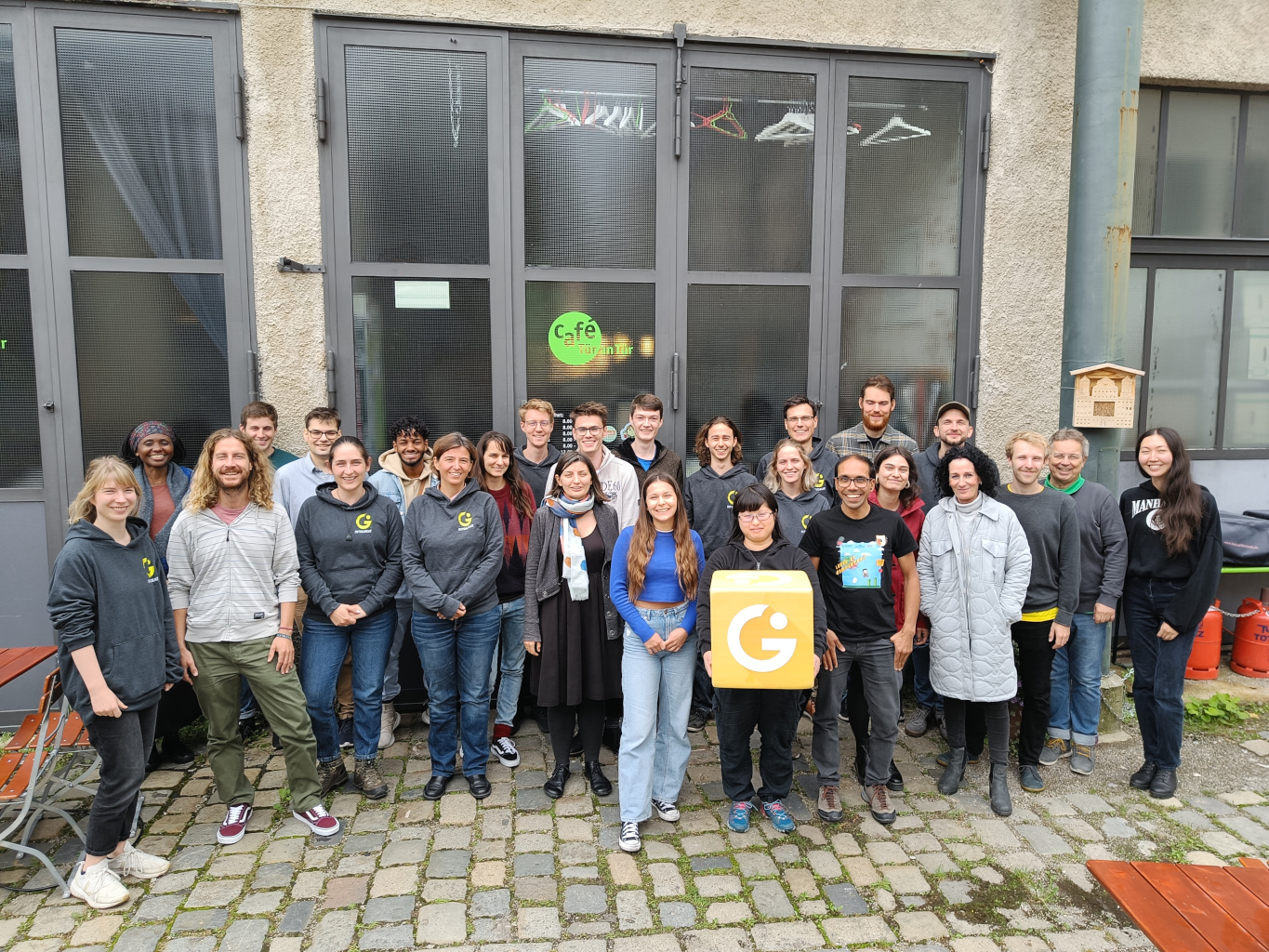 Every three months, full-time employees and volunteers who are involved in the Tür an Tür – Digitalfabrik (Integreat's non-profit umbrella company) meet. In the two largest projects, Integreat and Lunes, around 40 people from all over Germany are now working together to further digitize integration work. The 27th Integreat conference was held on September 16 and 17: Around 30 employees came together for a lively face-to-face exchange of ideas across projects during the two-day conference – the ideal framework for linking the various specialist disciplines and competencies, defining the next process goals, and thus advancing the big picture together.
New on the program: Barcamp with diverse topics
For the first time, in addition to the digital topics, the team split up to discuss in small groups as part of a bar camp. Individual experiences and thoughts were broadly and openly discussed on the following topics:
CO2 budget in Germany – explosiveness and necessity.
Fair salary
Productive work
Hackathon together with CorrelAid
Afterwards, each group presented their results to the large team, from which everyone can benefit. 
Outlook for the future
We continue to pursue with vigour the goal of simplifying the integration of immigrants in Germany. At the end of the conference, we set ourselves new goals and tasks for the coming weeks and months. Strengthened by personal devotions, we continue to work on these goals with high motivation and enthusiasm.