Impact Summary 2018 published
27. March 2019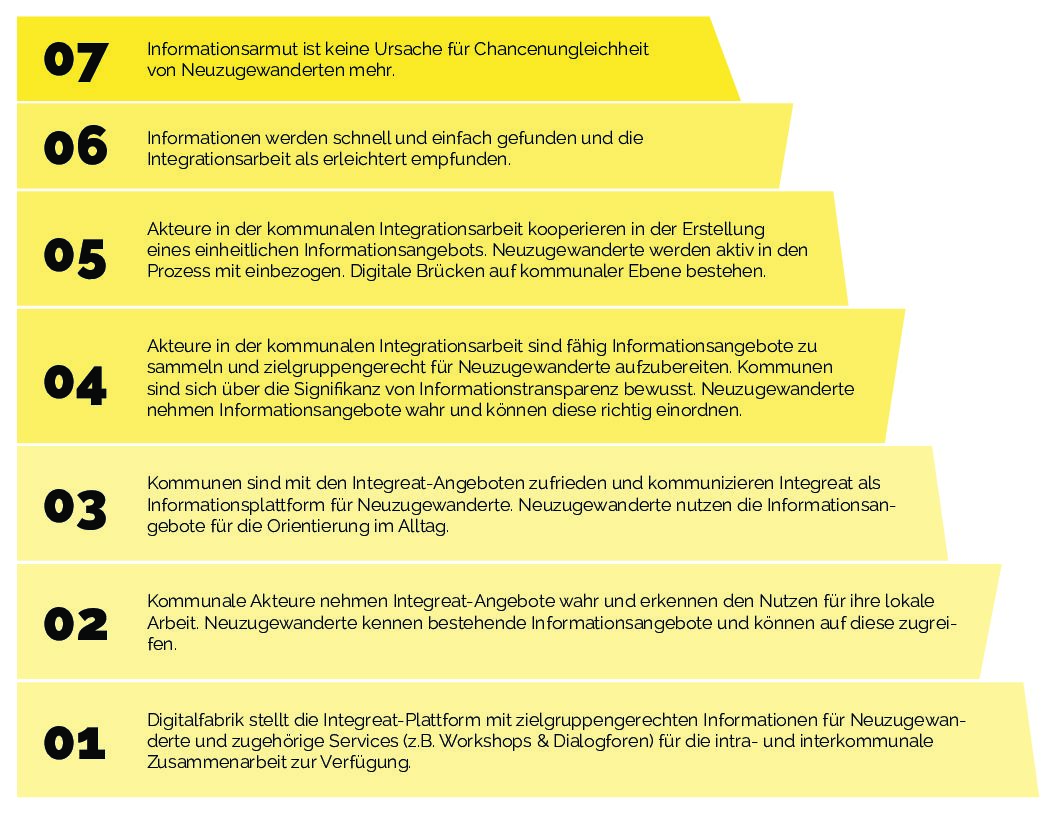 Since the year it was founded, the Tür an Tür – Digital Factory has been publishing annual impact reports which show the activities, the use of resources and the resulting impact of the projects. The Integreat project plays a particularly large and important role in this. In order to give our supporters, partners and users a quick overview of the most important points, we have decided this year for the first time – in addition to the detailed impact report according to the official SRS standard – to publish an impact summary for the year 2018.
In 2018, intramunicipal and intermunicipal networking was further strengthened. At the end of the year, Integreat already had cooperations with 48 municipalities in Germany. We also experience a high willingness to participate in Integreat workshops. The Dialogue Forum 2018 was also a great success due to the participation of motivated and committed municipal actors.
Next year the focus will be on the professionalisation of cooperation with our municipal partners, labour market migration, the expansion of Integreat in Europe and the development of new projects.