Integreat at the EYA Festival 2017
4. December 2017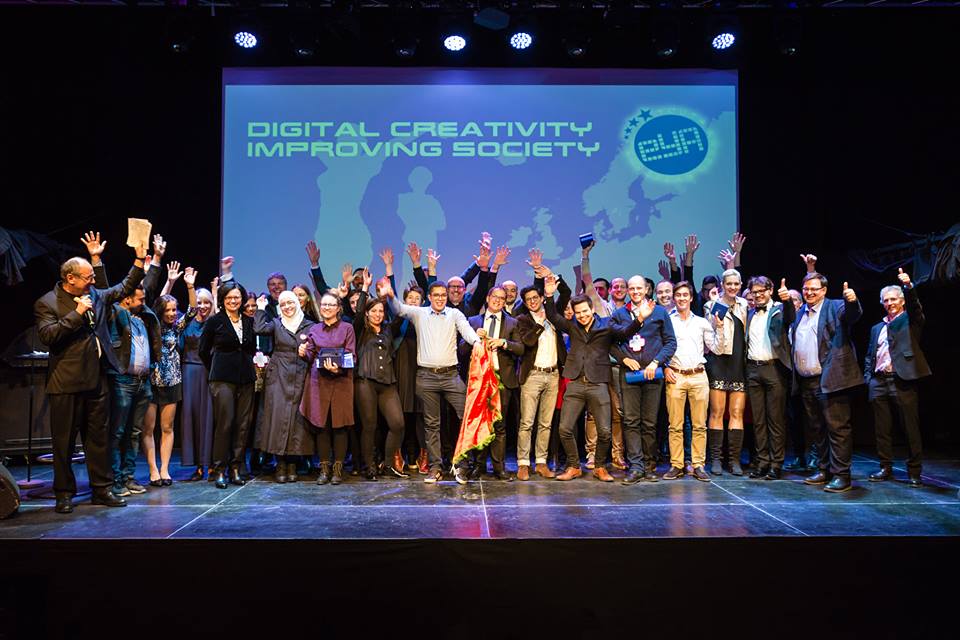 As part of the European Youth Award Festival 2017, jurors, mentors, students and projects from different parts of the world came together in Graz last week to exchange ideas, build networks and share experiences. For Integreat, Janine and Clara were on site and presented the solution to an international audience, as well as receiving the award as winner in the category "Connecting Cultures" for Integreat.
The exchange and networking in the European context offers a strong foundation for the further development of Integreat and the distribution of our app beyond Germany. In the future we look forward to building on established contacts and to incorporating the new impressions into our work.
We would like to thank the organisers and congratulate all the award-winning projects for the way in which they contribute to the improvement of important social challenges through digital innovation!