Regional Network Meetings – Insights into Digital Integration Work in Municipalities
21. April 2023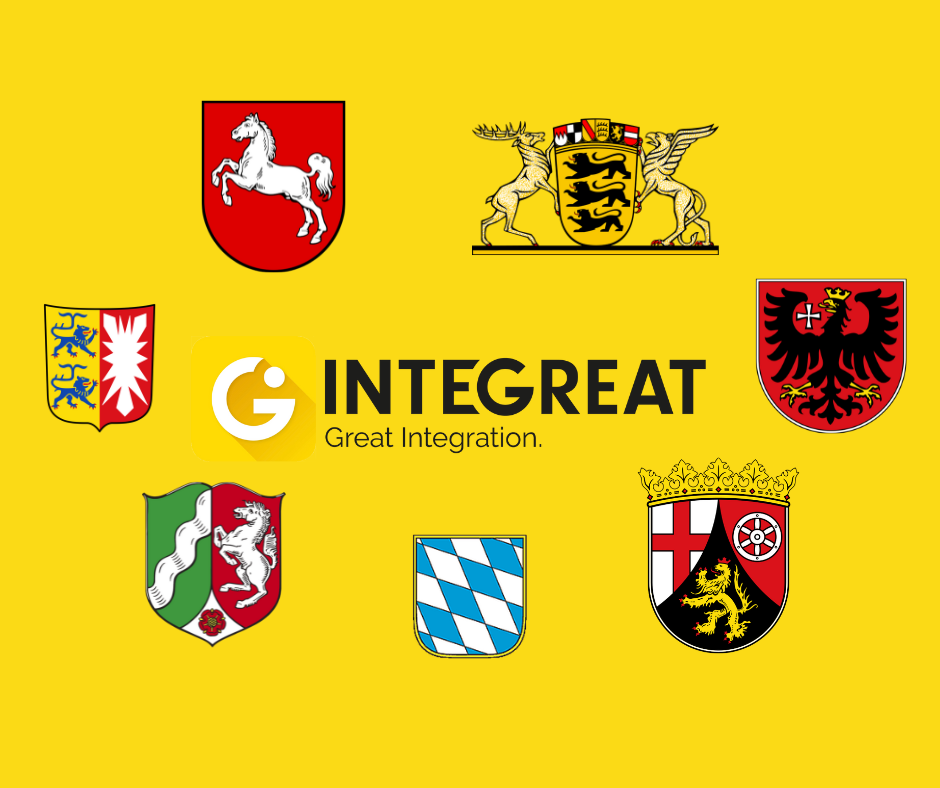 Integreat connects 100 cities and districts in Germany and is one of the largest collaborative integration projects in Germany. Regional network meetings were held in six federal states to discuss current challenges and best practices in digital integration work. With the regional network meetings, we offer a breeding ground for cross-municipal cooperation and the bundling of voices from municipal integration work.
What the municipalities need for Integreat
Integreat is only brought to life by the people in the municipalities. These are primarily employees in the municipal administrations, often supported by the many other organisations that are active in integration work. Ideally – and so far too few – there are two people in the municipal administration who may be responsible for Integreat and invest their working time. In some larger cities and districts this is made possible and there it is also reflected in always up-to-date content and high access numbers by users. Too often, municipal employees have to manage Integreat on their own, in addition to many other tasks.
Those responsible for Integreat need more working time to develop the full potential of Integreat. Here we see all levels of political decision-making as part of the solution. In some cities and counties there are whole teams or positions that can work on Integreat. We already see double staffing with 10 hours per week as a great opportunity for improvement.
Support for municipal integration work from the federal and state governments – we don't have to reinvent the wheel
Many good ideas were or are already there to help municipalities with integration work. In North Rhine-Westphalia there is a large funding programme that is simply available to the municipalities for staff and translation costs. We hope that there will be imitators here in other federal states. At the federal level, there was a funding programme for "Municipal Coordination of Educational Opportunities for New Immigrants" in 2016. What was still missing there was not only personnel costs but also a budget for everyday work, such as software procurement or translation costs, in order to actually reach new immigrants.
Our homework for Integreat
We as an organisation also come away from the six network meetings with valuable impulses. Municipalities would like more precise information on which topics are most frequently visited by new immigrants in Integreat. Because there is not always enough time for everything, this information helps with prioritisation. This wish goes hand in hand with a more detailed survey on the impact of Integreat on the ground and how we can support this remotely. There should also be more knowledge transfer throughout the year. In the Karlsruhe district, the Integreat campaign was extremely successful on social media. Another example was the response of the Karlsruhe district to low access figures in Romanian, whereupon a meeting was organised with the Romanian community to learn more about their needs. Here, too, there were significant increases in the number of hits.
An appeal at the end
"Integration is a voluntary task". In our opinion, this sentence was heard at too many of our network meetings. Because of this attitude of political decision-makers, integration work remains underfunded. Successful integration work is not debatable, it is important for our social cohesion and it is necessary for our prosperity in an ageing population. Integration work in municipal institutions and social institutions needs the necessary time and financial resources to succeed.