The Different Ways to Integreat's Information: App, Web App and PDF Function
23. May 2019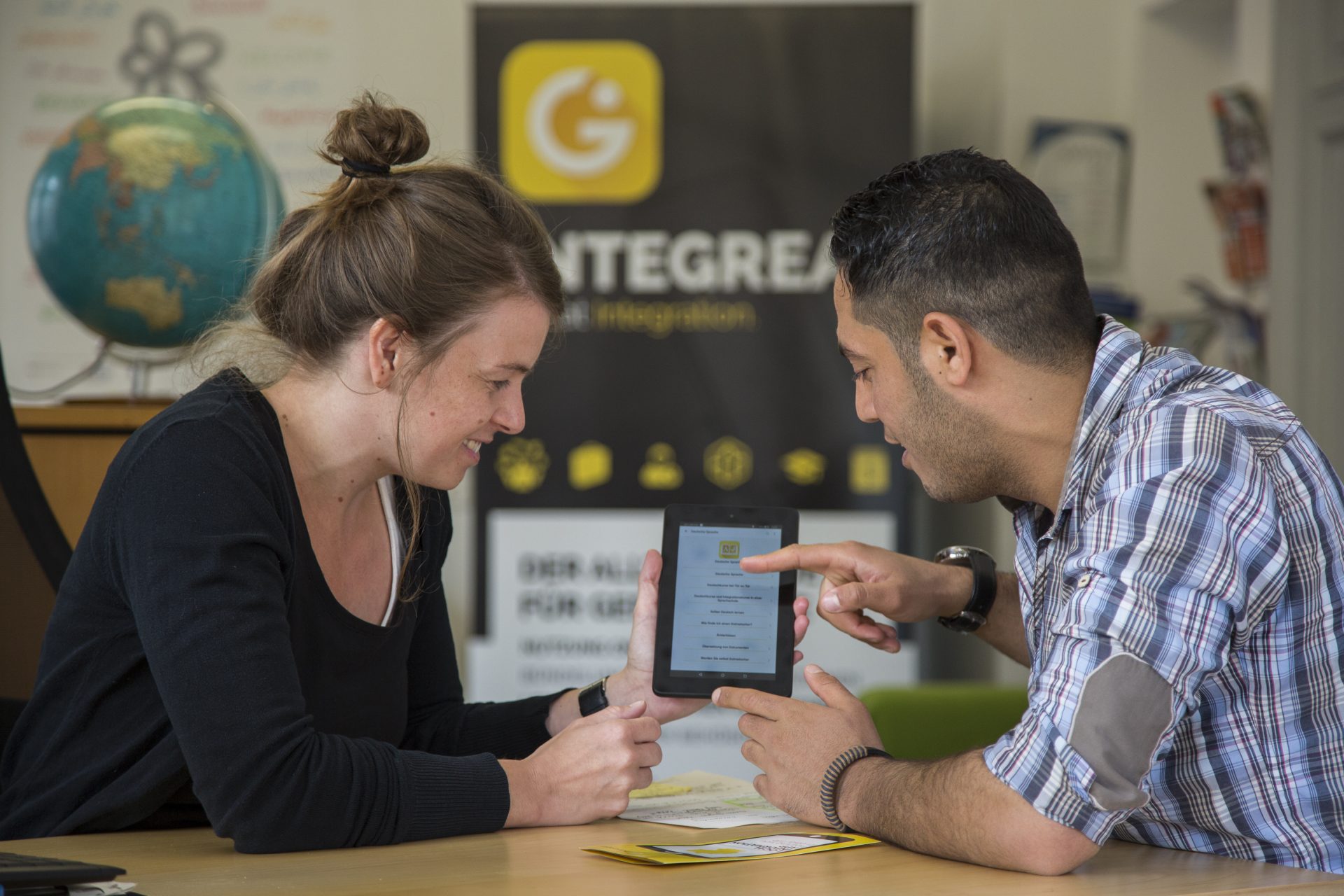 Integreat's core solution is a mobile application with an intuitive information management system in the background (backend). If a municipality or another carrier decides to implement Integreat, they get their own privat space on the Integreat platform, which already contains a Germany-wide valid template in several languages on request, which the municipality can then supplement with local information.
In addition to the mobile smartphone app, the integrated web app is another offer. The contents that are entered by the municipality always appear in the same form in the app and on the website. The web app not only makes the information accessible via PC, but also makes the multilingual content visible through search engines. In this way, users can search and find local information directly in their native language.
But the information is not only available digitally. The PDF function makes it possible to print out the current status of the information at any time and thus reach those without a smartphone or computer.