The new Integreat-App is here!
23. January 2020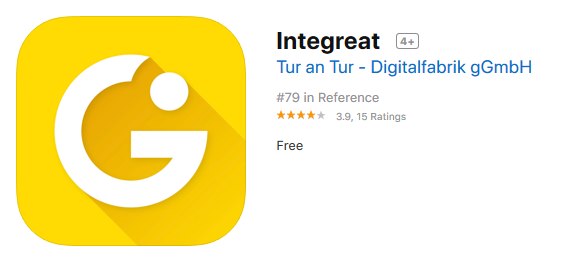 After months of development the new Integreat app is coming to the stores this week. In both the AppStore (iOS) and the PlayStore (Android) users will find he probably biggest update since the beginning of our project. From now on, the Integreat app will be based on the React framework, which will not only make it easier for our team to develop new features in the future, but will also benefit users. In addition to design adjustments, the Integreat app now supports 14 system languages (instead of 6 as before). There is still no limit to the number of languages for the content of the communities, but error messages, notification notes and technical menu items are now also displayed in more than twice as many languages.
Changing the language and offline functionality has also been revised and is now more intuitive. At the same time, new users will be shown a small guide when they start the app for the first time, showing everything that can be found in Integreat.