Translating with Artificial Intelligence at the Touch of a Button Now in Integreat
11. April 2023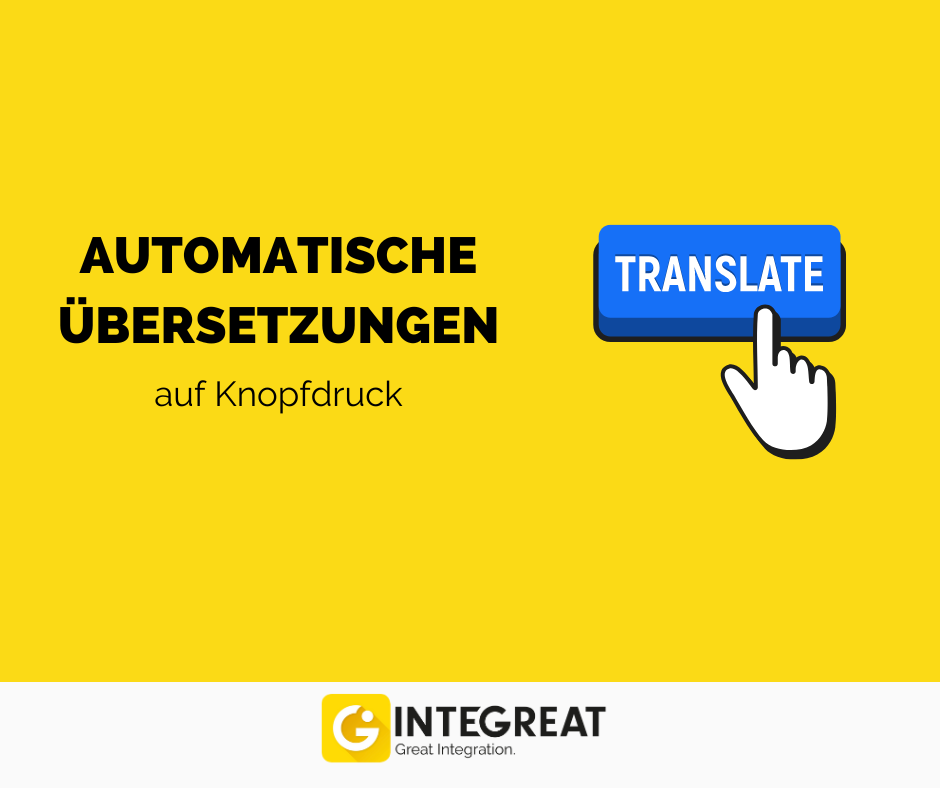 The next leap in innovation on the Integreat platform through machine translation
The Integreat platform stands out because information can be easily communicated to newcomers in multiple languages. Even when managing languages you don't speak yourself, Integreat makes you feel safe. The Integreat team also assists with translations into the desired foreign languages.
Translations using artificial intelligence have been developed with seven-league boots in recent years. We always try to test technological advances for their suitability for the Integreat platform and then incorporate them. At Integreat, it has been possible for years to have some languages automatically pre-translated and then proofread by translation agencies. We are now going one step further.
Translate automatically directly in the Integreat editorial system
Since 1 April, events and places can be translated automatically with one click directly in the editorial system. Pages can be translated automatically from 1 July. This is where a combination with another technological innovation comes into play. Pages must have a HIX value (measuring the comprehensibility of the text) of at least 15 for automatic translations to be activated. This will ensure that the quality of the automatic translations improves.
Which languages are available?
Machine translations are currently available for the target languages English, Spanish, Portuguese, Dutch, Polish, Russian, Japanese, Chinese, French, Bulgarian, Danish, Estonian, Finnish, Greek, Latvian, Lithuanian, Romanian, Swedish, Slovak, Slovenian, Czech, Ukrainian and Hungarian. You can check the quality yourself by using the online translator at www.deepl.com.
What does this new function cost?
For cities and counties with an Integreat cooperation agreement, an allowance of 50,000 words is available for 12 months. For events, locations and a few selected pages, this quota will be well sufficient. If content is to be translated on a larger scale, a paid budget for one million words over 12 months can also be purchased from 1 July.