The 30th Integreat Conference in Augsburg
7. June 2023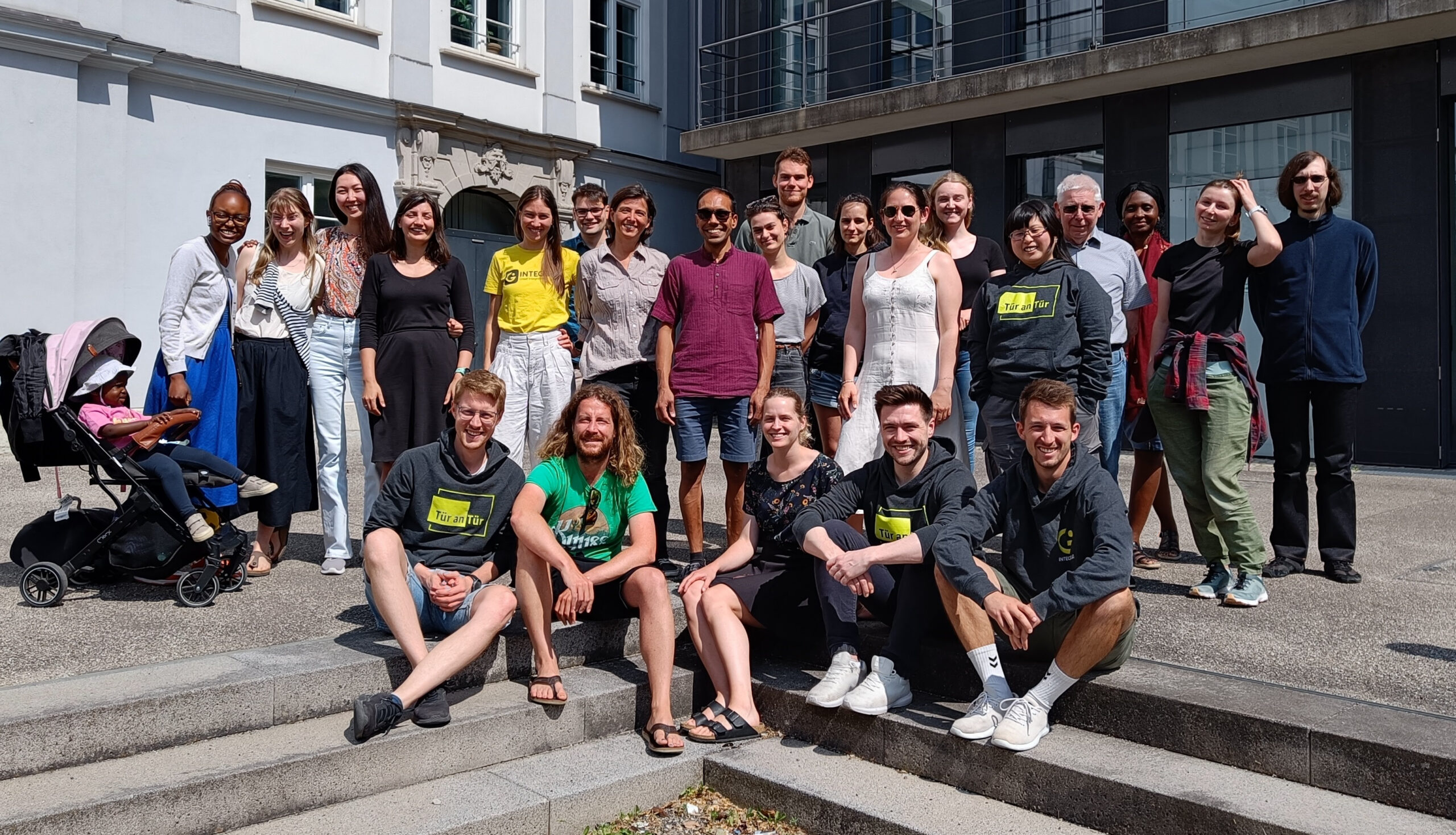 "Integreat Conference" is called four times a year. How can we support integration digitally, what are the next steps we want to take with Integreat. For the second time this year and for the 30th time in total, our whole team came together to plan the coming months together on site. We would like to take this opportunity to thank the HSA_funkenwerk of the Augsburg University of Applied Sciences for hosting us on both days of the conference.
Artificial intelligence at Integreat
One of the main topics at the Integreat conference was the possible applications of artificial intelligence. In particular, there is great potential for Integreat in automatic translations into foreign languages and into easy German. Later in June, we will also present the current offerings for the more extensive use of these offerings. Especially with the new functionalities around automatic translations, we hope for great cost savings and at the same time faster up-to-date information in many foreign languages. In our still superficial surveys, we have already noticed that the translation offers from Google, Bing and ChatGPT are definitely on a par with DeepL. This is why we want to present these offers in more detail. That's why we want to evaluate these offers more closely and, if necessary, make these AI translations available in Integreat for our partner municipalities.
The next steps for Integreat
In addition to the big topic around the use of translation with artificial intelligence, the next topics were also determined, which we want to devote ourselves to until the next conference in late summer. First of all, the Integreat map should be able to display several contact points at the same address and then also be filterable by category. We also want to build up a smaller circle of Integreat users in our partner municipalities, with whom we can regularly exchange information about developments and design ideas, so that we can make Integreat even more target group-oriented.
We look back on two intensive, productive and beautiful days in Augsburg and look forward to the next weeks, in which we will try to achieve our goals.